Travel
Top 5 Ways To Find The Best Hotel Price
Knowing how to find the best hotel price can seem like a mystery. Traveling can be expensive, so finding a good deal on a hotel is important.
But getting a great deal on a room can be difficult if you don't know where to look or how to go about finding the best hotel price.
If you are traveling soon and you are looking for great ways to save big on hotel rooms or even alternative lodging, you have come to the right place.
Below we are going to go over the top 5 tips that can help lower the cost of your next hotel reservation.
1. Go With A Package Deal
A great way to find the best hotel price is by going with a package deal. If you combine a flight with a hotel you can save as much as 50% or more on your accommodations!
These packages allow you to save money while still getting an amazing hotel room. Some of the world's best hotels can be had for a fraction of the price using this trick.
2. Budget Hotels or Alternative Lodging
Many people are hesitant to stay at budget hotels, or alternative lodging such as Homestay or AirBNB. But the truth is many budget hotels are very clean and come with a lot of extras.
Some of these hotels offer free breakfast which only adds to their value. A great way to find the cheapest hotels is by reading online reviews. This will help you weed out the bad budget hotels and find one that meets your needs.
Sometimes the cheapest hotels get the best ratings!
3. Clear Your Cookies
This next tip may seem a little strange, but it can help you find the best hotel price.
Prior to your hotel search go into your internet browser and clear your cookies.
Repeat this procedure if you need to search separate times.
Many travel websites will track your cookies which can tell them what you have been looking for.
They can use this information to automatically increase the price of rooms. If you clear your browser history, they won't know how desperate your search for a hotel room is.
4. Avoid Holidays
During the holidays the price of hotel rooms and other forms of lodging goes up.
Many of these properties take advantage of the holidays and boost the price of their rooms by as much as 50% in some cases.
So, if you don't have to travel during the holidays stay home until the prices have come down.
This will not only help you get a cheaper room but also you will avoid the crowds.
5. Find A Great Travel Search Engine
During your hotel search, a great way to easily save a lot of money is by choosing the best website to book your room.
There are many websites out there that claim to have great deals but most of them come up short.
Best Lodging Deals
Hotels:
I have found one of the consistently best hotel-booking websites to be Booking.com.
Booking.com has a powerful search engine that finds the best worldwide hotels deals in just seconds!
Not only do they have some of the lowest prices on the internet, but they also allow you to sign up for their newsletter for even deeper discounts.
Please note:
Skyscanner also offers hotel reservations. They do compare the best deal with several hotel booking sites, also Booking.com.
However, I have noticed that you still (and most often and for some reason) get the lowest price by going directly to Booking.com.
Alternative Budget Lodging:
Homestay:
the best of B&B's
The cheapest lodging does not necessarily mean less comfort or less luxury for that matter.
Did you know that Homestay.com is consistently rated much better than Airbnb?
You are encouraged to find out why. Read the highly popular article on the reasons why HERE.
Check out Homestay.com for yourself, to see how they can benefit and meet your lodging needs.
Hostelworld
If you don't mind lodging that involves a low-budget accommodation shared among travelers, then Hostelworld may be for you.
Hostel-guests typically rent a bed, and often a bunk-bed, inside a dormitory. There you also share a bathroom and a lounge. Sometimes you get a kitchen, other times not.
You may or may not have wifi-access, and your room may be a mixed or single-sex room. Private rooms are usually hard to find.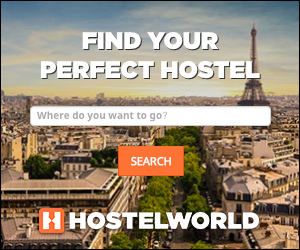 Agoda
Agoda is rapidly gaining popularity as a budget hotel search engine. They should be included in your lodging search, for comparison purpose.
They cover more than 2 million lodging opportunities worldwide, from the hotel to hostel to B&B, as well as resort bookings.