Regular service airlines are facing intense competition from budget carriers all over the world. Analysts blame the competition as one of the leading reasons for the recent dissolve of Jet Airways. Jet Airways It was one of the largest airlines in India.
Aviation experts and analysts are worried about the airlines that cannot compete with the low fare carriers. 
Emerging threats to the regular fare-based airlines
Indian budget airline IndiGO commenced operations on August 1 of last year. They started servicing the Dhaka-Kolkata route. IndiGO's fixed price for a return trip sold for 7,085 takas (US$84). One-way fares were selling for 8,031 takas (US$95).
A few days ago, the regular ticket fares on this route were 10000-12000 taka (US$118-$142). After IndiGO Airlines entered the market the regular airlines were forced to reduce their fares.  
A total of 5 airlines had to follow suit with IndiGO's pricing structure. Four of the airlines are domestic airlines
Other low-cost airline competitors
Different destinations in India and the Middle East are normally considered profitable for the airlines.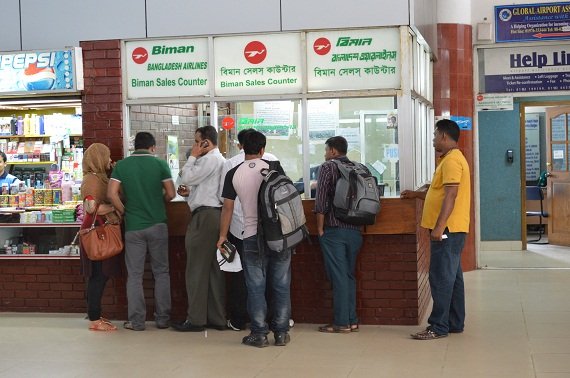 Now the main rivals of the traditional carriers on all these routes are the following low-cost budget airlines:
 Fly Dubai, Air-Asia, Spicejet, and indiGO airlines.
Conflicts and airline challenges
Experts say that Bangladeshi airlines are operating the services of budget and service carriers in two different business models.  Each individual airline has a choice to make now. The airlines need to rethink their business model and figure out which of these two models to go with.
It will a survival of the fittest.
Tough airline competition
According to the International Air Transport Association (IATA), budget airlines located in the Asia-Pacific region will own 75% of the aviation market in the world by 2030.
In the last few years, 35 traditional airlines have been closed in Europe alone, as a result of the difficult budget airline competition.
Experts say, if the Bangladesh Biman Airlines cannot improve the quality of their service then the same result can happen with them!